Covid-19 January Lockdown Update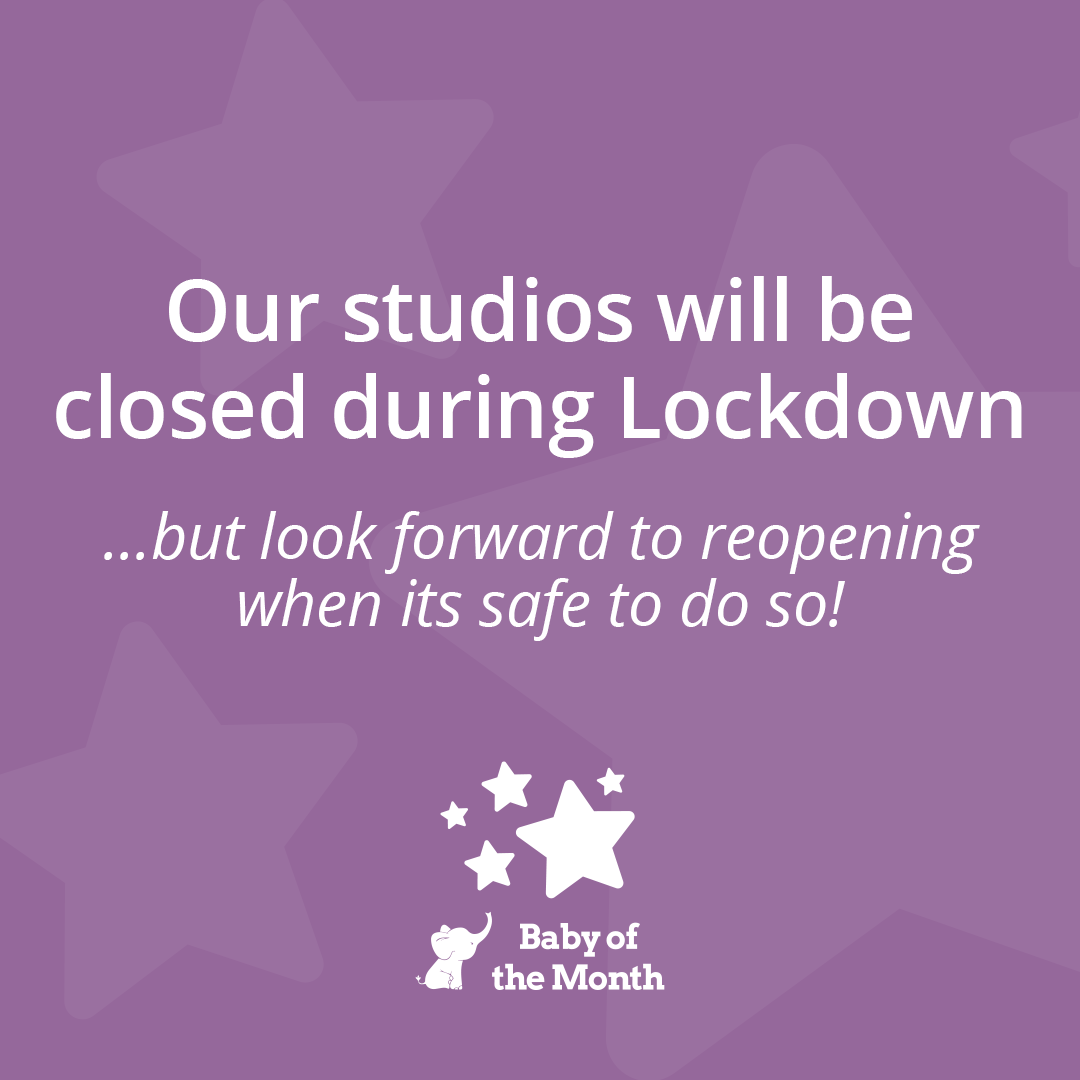 Following recent Government announcements; all Baby of the Month Recommended & Approved studios 📷 will be closed from Tuesday 5th January 2021 until further notice.
We know how much our clients enjoy their baby photography experiences and our studios will too, but we hope it isn't for too long!🤞
Competition Entries
The October/November/December Baby of the Month competition will be live during January and all entrants will be informed by SMS and Email when it opens.
Please note:
⦿ Many studios will remain accessible via their Facebook business page, email and phone during working hours. If you need to contact your photographer please do so.
⦿ If you have a scheduled booking and the studio hasn't been in touch yet, please contact them directly for clarity about forthcoming appointments and rescheduling.
⦿ Wherever possible, photography experience vouchers will be extended, so you won't miss out.
⦿ If you have any outstanding orders please contact your studio directly for more details regarding collection.
We wish all our clients good health, stay safe and look after yourselves and your loved ones.
Baby of the Month ❤️