First Baby of the Month win for David Lowdell!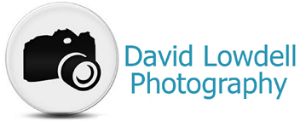 Well done to David Lowdell who has secured his first win in the Baby of the Month competition with his entry for March 2017! David wowed our mum and photographer judging panels with his amazing photo of Lyla. Lyla will now receive a £100 Mothercare voucher and will be entered into the Baby of the Year competition where she'll have the chance to win £5000!
David started his first studio in 1987 in Halifax, moving to a studio in Bradford for 18 years before opening his current location in South Bradford in 2009. He now heads a small friendly team and works alongside two others who both share his passion for photography.
David bought his first proper camera, a Praktica MTL3, while still at school taking mostly landscapes, which is something he still loves to do when out walking and on holidays.
"I joined Bradford Camera Club and was challenged to broaden my photographic skills in the monthly competitions. While there I was coached by one of the older members who was a semi professional photographer and we remained friends until he passed away a few years ago.
"At the start of 1987 after working in sales since leaving school I started my professional photography journey. I became a qualified member of the Master Photographers Association which was a major step in the right direction and I try to keep learning all the time."
The studio work mostly with families and children and love to think that the images they have taken over the years, are in homes and enjoyed by so many people. Every shoot is different and they love the variety and challenges of capturing the personality of their customers especially the babies and toddlers.
David Lowdell Photography is located in South Bradford just off Halifax Road a few minutes' drive from Bradford centre and on a frequent bus route from both Halifax and Bradford. Their well equipped studio is on the ground floor for easy access and there is plenty of free parking right outside the door.
Click here to view David Lowdell Photography's website
Click here to view David Lowdell Photography's Facebook page
Call David Lowdell Photography on 01274 690 301 to make an appointment
Save
Save
Save
Save
Save
Save
Save
Save
Save
Save
Save
Save
Save
Save
Save
Save