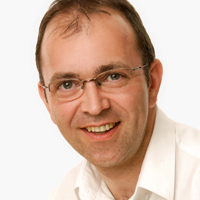 Photographer Martin Wise of Barrett & Coe Bristol has achieved his first Baby of the Month success with the winning entry of baby Isla. She wins a £100 Mothercare voucher and entry into the Tembo 2016 Baby of the Year Competition, with the chance to win £5000!
Martin has been a photographer in Bristol for over 12 years and specialises in family, baby & newborn portraiture and wedding photography. Martin is a classically trained portrait photographer and his creative streak enables him to create stunning, natural photographs.
He is also a specialist wedding photographer recommended by five of Bristol's most prestigious wedding venues and has been capturing the big day for happy couples for over 10 years.
In 2015 the studio relocated from central Bristol to a new high street location in Winterbourne, Bristol. The studio has easy street level access with ample free parking and is less than 10 minutes drive from central Bristol and both M5 and M4 motorways.
Click here to visit Martin's website
Click here to visit Martin's Facebook page
Call Martin on 01454 856700 or 07833 115331 to make an appointment