First Winning Image of 2019 for Barertt & Coe Norwich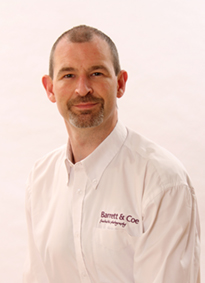 Congratulation to Mark Adams of Barrett & Coe Norwich who has achieved his first Baby of the Month winning image!
His November 2019 entry of baby Erinma proved popular with both our Mum and Sponsor judging panels, and she can look forward to receiving a £100 Boots voucher and entry into the 2019 Baby of the Year competition, where she has the chance to win £5000!
Mark, who has owned and operated Barrett & Coe Norwich since 2012, and was formerly a Bodyguard for many years so you can be assured you are in safe hands!
Mark says "I love the fact that no two days are the same! I enjoy all my photography sessions as and take great pleasure in capturing people's loved ones in photographs as it is a moment that will never happen again, but can be immortalised in the images. There is nothing like the moment when my customers come in and see the images I have taken for the first time; the emotions that are displayed give me a great deal of satisfaction in a job well done. You only get out of anything what you put into it, and taking images of babies and children, families and pets is an enjoyable way to spend a working day!"
Marks studio is based in Norwich, not far from Carrow Road, the home of Norwich City Football Club! The city and surrounding areas offers lots of different things to do, including Norwich Castle, the Broads, good shopping, so if you are coming from out of the area there is a great opportunity to make a day out of it. It is close to Norwich station and on good bus routes. The studio is modern and comfortable, with parking at the rear of the building.
Mark welcomes babies, children, families, pets and makeovers into his studio and ensures that everyone will be made to feel very welcome, will enjoy their experience, and go home with great images to keep for many years to come.
Click here to visit Mark's website
Click here to visit Mark's Facebook page
Call Mark on 01603 630937 to make an appointment