Success for baby Jack and Photographer Sandra Ford!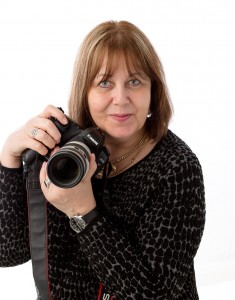 It's a win for Sandra Ford in the September Baby of the Month Competition! Her image of baby Jack Robinson was a favourite among the Facebook and Photographer panels, and he now receives a £100 Mothercare voucher and entry into the Tembo Baby of the Year 2016 competition for a chance to win £5000.
Specialising in portrait photography, and a qualified Master Photographer, Sandra Ford is an award winning professional photographer, who can now add this Baby of the Month win to her impressive list of awards.
Sandra had a successful studio for many years before moving to live abroad. She returned to the UK and reopened her studio in 2004 and says "I feel very privileged to work in a career I feel so passionate about. I approach my work with care and enthusiasm and particularly love photographing babies and children. The developments within the industry, particularly in digital photography, have enabled me to be even more creative within my work. It is very satisfying to manage the whole process from taking the image to the final album production, and that means I can ensure quality and consistency for my customers".
The studio is conveniently located in Ryhill, in Wakefield and is within easy reach of surrounding areas. It is just down the road from Nostell Priory, with a free car park just a few steps from the studio.
Click here to visit Sandra's website
Click here to visit Sandra's Facebook page
To make an appointment with Sandra call 01226 727500
Save
Save
Save