Congratulations to Lily – Baby of the Year 2020 Winner! 🏆💜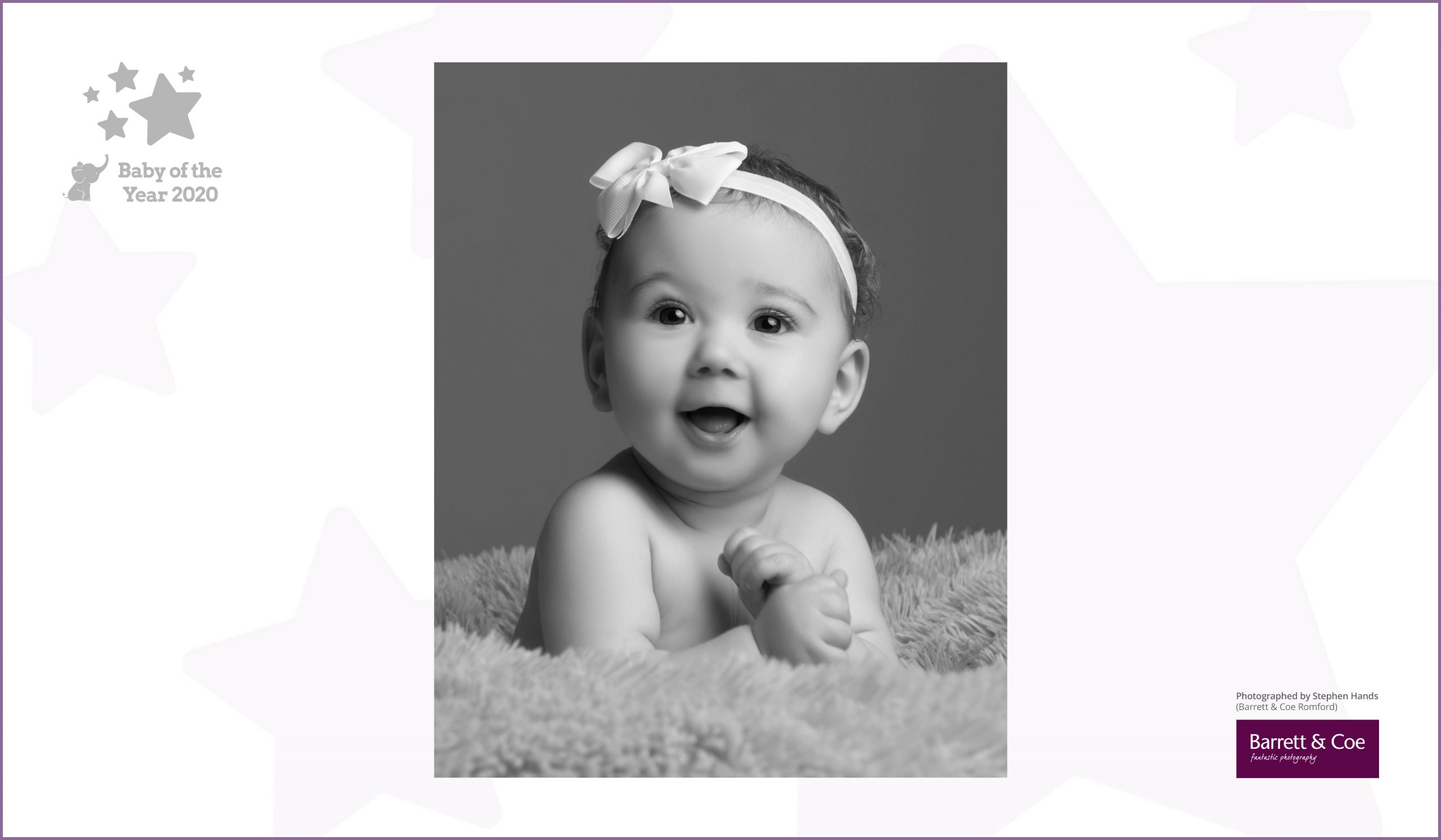 Lily is the winner of the Tembo Baby of the Year 2020 Competition!
With 40 beautiful entries in a very close 2020 competition, Lily's entry was held in high regard by our competition judges, and she claims the title of Baby of the Year 2020, plus a cheque for £5000!
Lily's winning entry was taken by photographer Stephen Hands (Barrett & Coe Romford), who has previously achieved several winning and Top-10 Finalist entries in past Baby of the Month competitions.
This is Stephen's first success in our annual competition, and he told us: "I was thrilled to hear that Lily had won the Baby of the Year 2020 competition. We've had lots of winners and Top-10 Finalists in the past, but to achieve the winning image is such a buzz, and hopefully, it's not the last!
Lily's session was really enjoyable, and she was such a fun baby to work with. She smiled and laughed all the way through, which actually made the entry choice very difficult! She's certainly a wonderful child.
My congratulations go to the Bronstein family, who must be so thrilled with the result. I'm looking forward to seeing them all at the prize presentation and thanking them for bringing Lilly to my studio!"
Lily's mum Riki told us: "This is amazing! My thanks go to Baby of the Month and Steve Hands at Barrett & Coe Romford for giving us the opportunity to enter Baby of the Year. The photography session was such a great experience and a lot of fun. We're over the moon and never expected this wonderful result!"
2020 was a special year for baby photography, and it's been a pleasure to share our clients' beautiful images during challenging times.
Congratulations to all Baby of the Year finalists, to Lily and to Stephen for capturing her winning portrait!
Click here to visit Stephen's Facebook page
Call 01708 206422 to make an appointment with Stephen
Click here to view the Tembo Baby of the Year 2020 Scoring
"We've had lots of winners and Top-10 Finalists in the past, but to achieve the winning image is such a buzz, and hopefully it's not the last!"