Congratulations to Ruben – Tembo Baby of the Year 2019 Winner!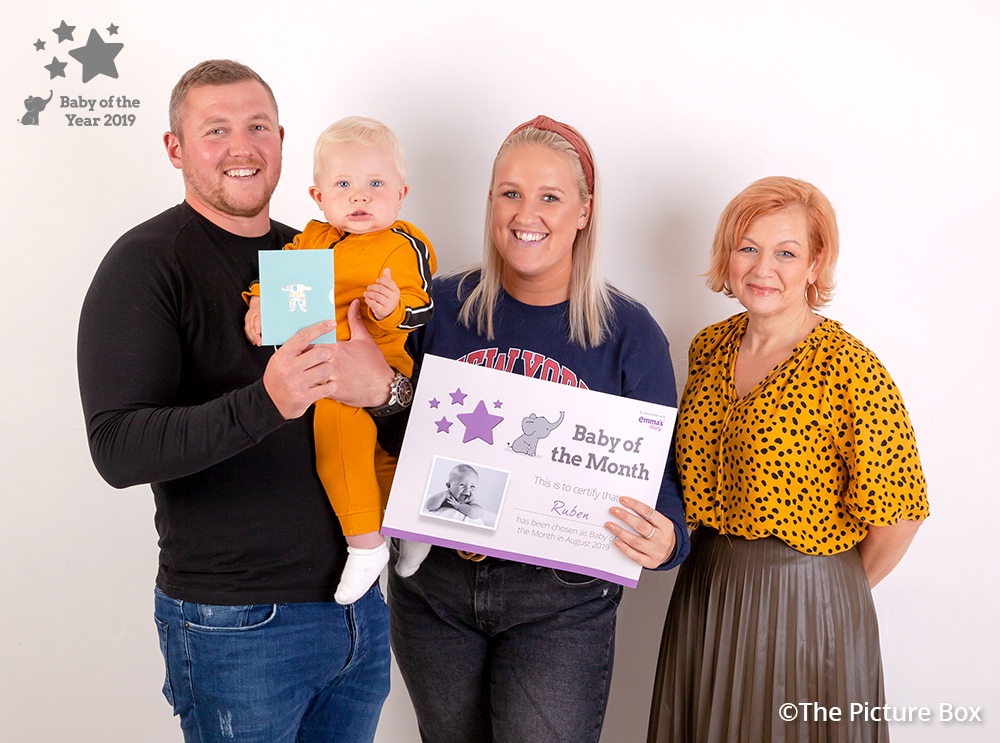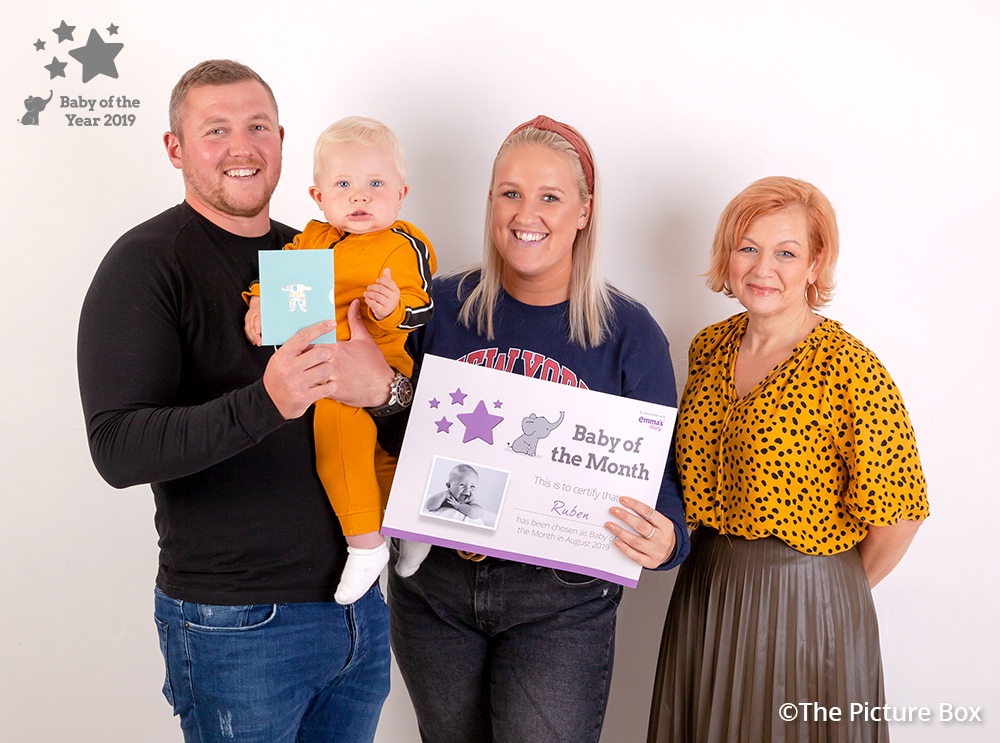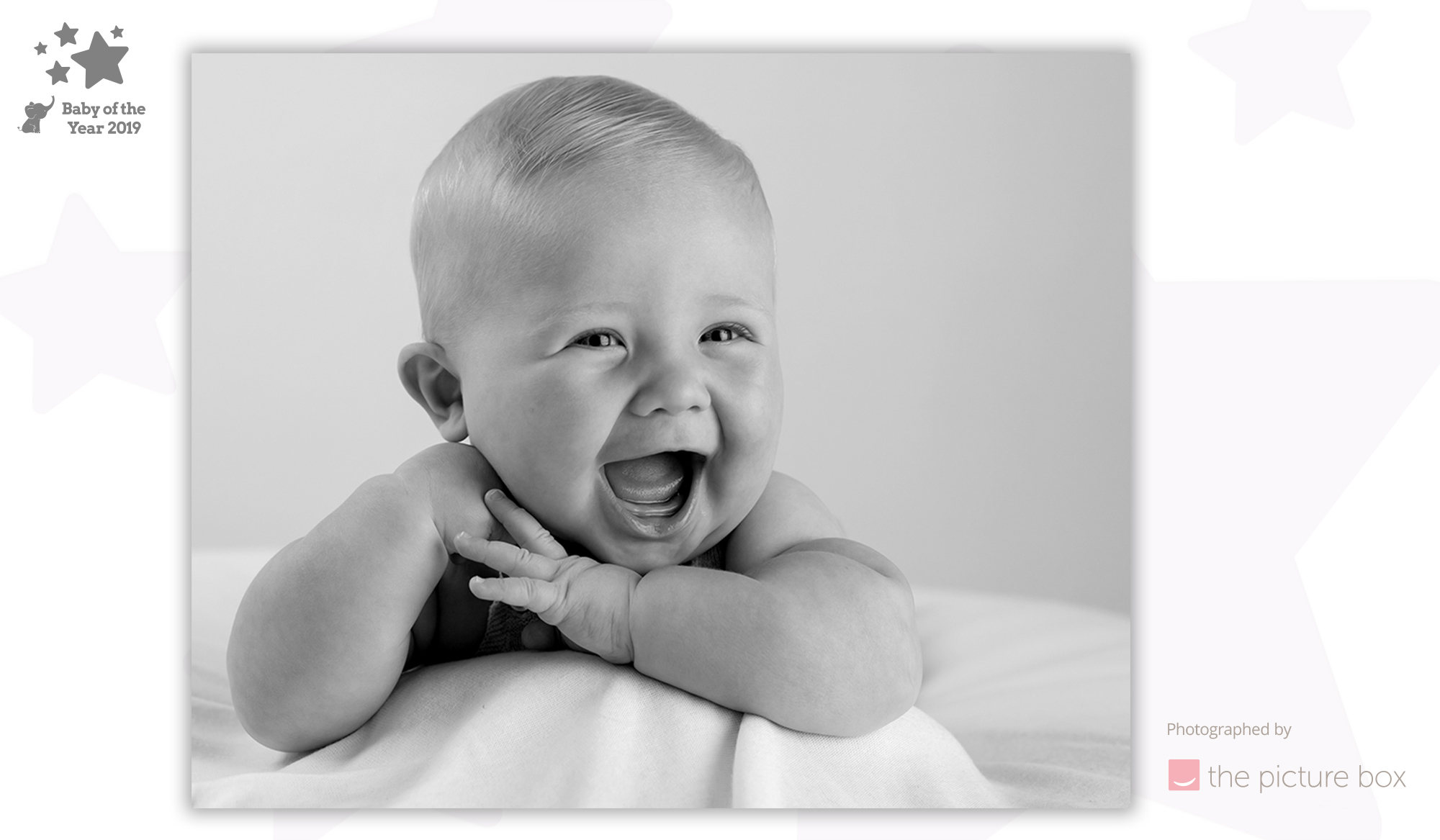 Ruben is the winner of the Tembo Baby of the Year 2019 Competition!
Photographed by Justine McMillan (The Picture Box) Ruben's image was one of the 60 finalists from 2019's annual competition and proved very popular with our competition judges; who included a panel of five mums, five professional photographers, our sponsors, and of course the many votes received from Baby of the Month followers on Facebook.
Ruben's image was the first winning image for Justine in our Monthly competition, and she was thrilled to learn Ruben had been named as the annual winner!
She told us "I was absolutely over the moon when I found out one of my images had won Baby of the Year. For this image to win out of the thousands that have entered throughout the year is still a little hard to get my head around.
Ruben is without doubt one of the smiliest babies I have ever photographed, and he thoroughly enjoyed his whole photography session at The Picture Box, so I was really pleased when he was one of the five winners in August 2019's Baby of the Month competition. I'm really looking forward to seeing how he has grown when we do his presentation photograph and couldn't think of a nicer family for this to have happened to."
Commenting on the win Ruben's mum Jade told us;
"We were absolutely gobsmacked when we received the exciting news! I was just walking into playgroup with Ruben when Justine called, the other mums must have thought I was crazy jumping up and down crying! We're so proud of our beautiful boy. Justine did an excellent job of capturing his personality just perfectly. We will be saving the money for Ruben to put towards his first house deposit."
Congratulations to Ruben and The Picture Box!
Click here to visit Justine's website
Click here to visit Justine's Facebook page
Call Justine on 01482 669309 to make an appointment
Click here to view the Tembo Baby of the Year 2019 Scoring
"We were absolutely gobsmacked when we received the exciting news! I was just walking into playgroup with Ruben when Justine called, the other mums must have thought I was crazy jumping up and down crying!"