Mum Judges
Along with the top-10 most popular images voted for by the public, we have a panel of judges made up of 5 professional photographers, our Sponsors and 5 Mums. The image with the most 'likes' receives 10 points, the 10th most popular image receives 1 point. This is repeated with the result from our 5 'Mum' judges, 'Sponsors' and our 5 'professional photographer' judges.
The scores are then collated and marked out of a total score of 40 points. The top 5 babies with the most points each will receive a £100 Boots voucher and entry into our Baby of the Year competition to win £5000!
Featured below are the Mums on our judging panel: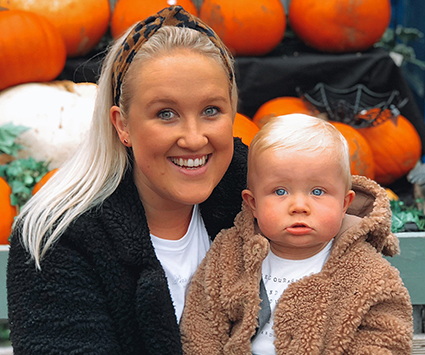 Jade
Hi, I'm Jade, Mummy to (just turned) 2-year-old Ruben who won the 2019 Baby of the Year competition!
We absolutely loved our 6-month sitting photoshoot with Justine at The Picture Box. She was so friendly, smiley and that really rubbed off on Ruben, he loved posing for her, showing off all his rolls! When Justine took the photo we ended up entering to the competition she actually said "that's a baby of the month entry right there" little did we know he would go on to winning!
I was so excited to be asked to join the Baby of the Month judge panel. I'm a home baker and also work at a children's role-play village, so I love anything creative, including photography. I can't wait to get judging the new entries!
My top tip for getting the most out of your photoshoot is to sing your babies favourite song or play peekaboo behind them photographer encouraging them to look up at the camera!
Greta
Hi, I'm Greta! I'm a happy and very proud mummy of my baby boy, Noah.
We had a lovely time with our first baby photography session, our photographer made the experience really fun and unforgettable for our family! Noah really enjoyed the photoshoot and was very happy and smiley boy all the time. The pictures were great and we were pleased to enter the competition!
After the photoshoot I was pleasantly surprised and excited to be asked to join Baby of the Month judge panel and be involved in this competition. I'm an urban designer, art and creativity is very closely related to my everyday work, therefore it is really nice and exciting to see lovely pictures of beautiful babies and help them to win every month. Noah is my biggest helper in voting for them too! 😀
My top tip for a good baby photography session would be to take your baby's most favourite toy or something that would definitely attract his attention when trying to get that perfect shot!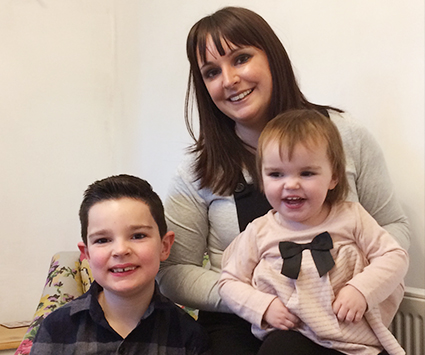 Natalie
Hi I'm Natalie the proud mummy of Ewan (7) and Freya (20 months). Freya was one of the winners of Baby of the Month in January 2018.
I was delighted to be asked to join the panel of mum judges as I've thoroughly enjoyed watching my own children flourish in front of the camera at Nest Photography. Ben and Amy are such a welcoming team at Nest and they will continue to capture the precious milestones of my children in the future.
For me pictures are memories so my tip would be make the session fun and relaxed. Enjoy and don't concentrate on getting the perfect image as the photographer will ensure this is captured for you!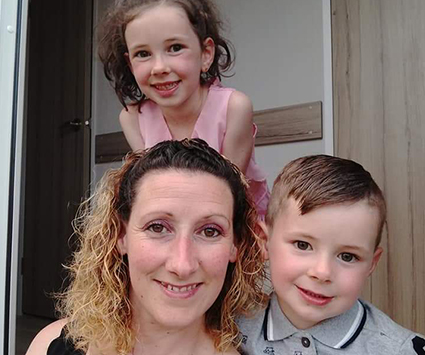 Mel
Hi, I'm Mel and I'm a happy mummy of two and a step-mum to one. I work as an independent consultant for Scentsy.
I was really surprised to be asked to be one Baby of the Month mum judges panel but very pleased as we had a great experience with our baby photography session.
My tip for a good baby photography session would be to just relax and allow the photographer to do their job. They really do know how to get the best out of your baby!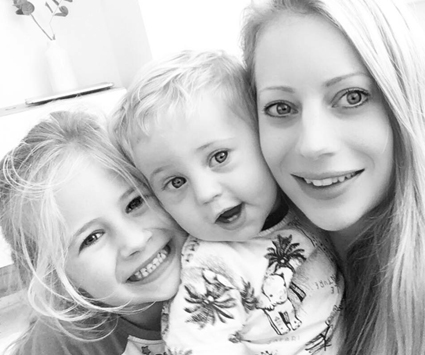 Sophie
Hi, I'm Sophie! I am very lucky to be mummy to five year old Mya, one year old Albie and step-mum to 11 year old Callum. I work for my local council as a Community Centre Officer in Tunbridge Wells.
I was very excited to be asked to join the team of Mum Judges for the Baby of the Month competition. I've been taking Mya to Paul Barsby Photography since she was three months old and now Albie is enjoying being in front of the camera too. Mya was lucky enough to be asked to be a model by Paul for his advertising too!
I am so glad I have had professional photographs taken of them as they grow and change so quickly! They also make great gifts for proud grandparents too!