Mum Judges
Along with the top-10 most popular images voted for by the public, we have a panel of judges made up of 5 professional photographers, our Sponsors and 5 Mums. The image with the most 'likes' receives 10 points, the 10th most popular image receives 1 point. This is repeated with the result from our 5 'Mum' judges, 'Sponsors' and our 5 'professional photographer' judges.
The scores are then collated and marked out of a total score of 40 points. The top 5 babies with the most points each will receive a £50 Boots voucher and entry into our Baby of the Year competition to win £5000!
Featured below are the Mums on our judging panel:
*from February 2022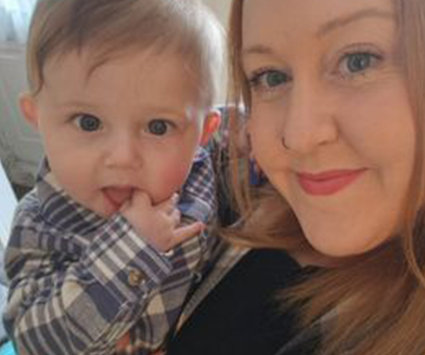 Holly
Hi, I'm Holly, Mummy to Jaymee and Jax, Jax was a winner in the 2022 Baby of the Month competition!
We enjoyed our 6-month sitting photoshoot with Paul Barsby Photography, and he was very friendly, with a calm environment and that really made me and Jax feel comfortable, plus Jax enjoyed all the attention!
When Paul took the photo, we ended up entering the competition, I couldn't believe my eyes when we won in August/ September 2022.
As soon as I heard about the Mum judging panel, I had to join and was very excited to be part of the team.
My tip to enjoy a baby photoshoot is to bring outfits you like and have fun, these moments are precious, and they grow up so quickly!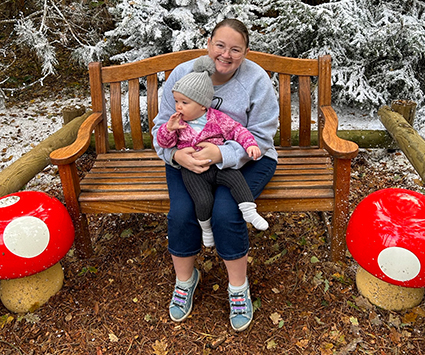 Josey
Hello my name is Josey and I am a first time mum to Winter who's now almost one. We had our photoshoot with Paul Barsby Photography and loved every minute of it. They made us feel very welcome and relaxed which was so important so he could really capture Winter's personality.
My top tip would be to just enjoy the photoshoot and trust your photographer. It's lovely looking back on the photos and they bring such joy and fond memories. I love looking at all the Baby of the Month entries and look forward to choosing my top-10 each month!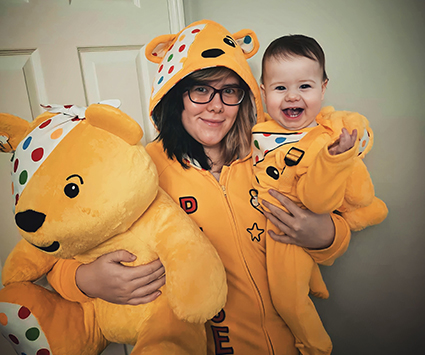 Abbie
Hi I'm Abbie, a proud first-time mummy to Scarlett May (9 months) Scarlett won in the World Smile Day competition where she got a free photoshoot at Nest to be entered into the Baby of the Month competition.
Since that day, I have followed the Baby of the Month competition with the utmost adoration! Seeing my own daughter gleaming with joy in front of the camera at Nest Photography was wholeheartedly the best experience yet!
Photographs are the most important memories to look back on! So my tip would be just go for it! Your baby will take the lead and be the star of the show. All you have to do is relax, keep smiling, and make it as fun as possible! Your photographer will do the rest.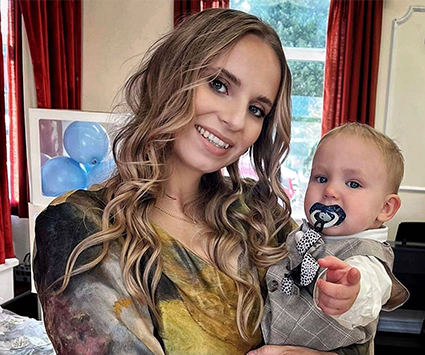 Aneta
Hello everybody! I am Aneta, a 31-year-old mum of Oscar, who just turned one. In love with life and people, fulfilled and happy in my little bilingual family. On an everyday basis, apart from being busy running after Oscar's crawling and first steps, I am running my own business too.
I am excited and grateful to be on the mum judges panel, thank you for having me in your team!
Tip for mums: Trust the photographer! Do good research, read reviews, and just enjoy it. Good baby photographers really know what they do. Our session at Nest Photography was not just a photoshoot – it was the whole experience. Make sure your favourite outfits are washed and…packed. We forgot to bring ours…:) yet it was an unforgettable time anyway.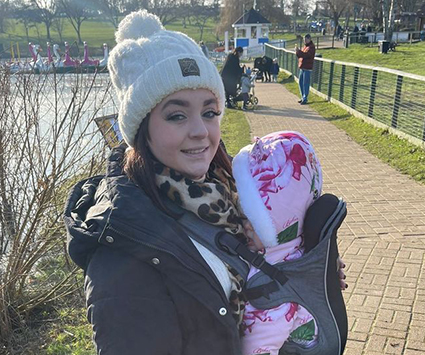 Rosie
Hey, I'm Rosie-Ellen, 25, I'm a first-time mum to a daughter & a full-time emergency services worker.
Having a photoshoot was one of the best experiences we could have done to remember our tiny 7lb baby.
Unfortunately, our little one was just out of the top 10 January 2023, but no doubt she's cute to us!
Now being able to be on the mum panel has kept me excited for new mums to have the chance for their child to be in with the chance of being Baby of the Month & share the excitement.
I am so honoured to be given the chance to be on this panel.