First Baby of the Month Winning image for Keith Beesley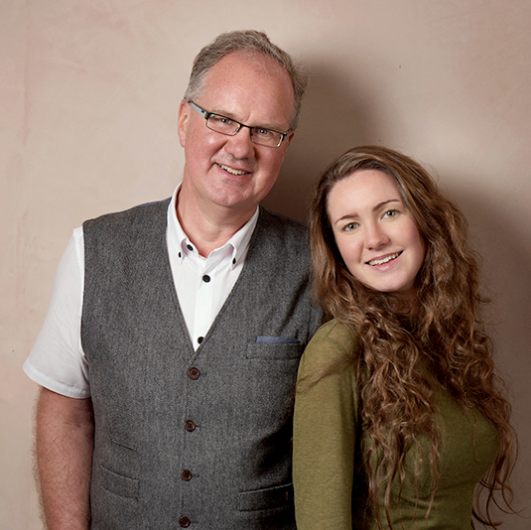 Keith Beesley, of Studio 27 has had his first win in the October 2017 Baby of the Month competition with a stunning image of baby Taya. Taya's image was popular with our Mum judging panel and she can look forward to receiving a £100 Mothercare voucher for being chosen as a winnner!
Keith works with his daughter Elise and they have been photographing together for over 10 years, first starting out in weddings, and recently opening a studio. They have won Welsh Wedding Photographer of the Year for the MPA twice, and this year they also won Welsh Newborn & Portrait Photographer of the Year for the MPA (Master Photographers Association).
Keith told us about their work and studio "We both love to capture the real person behind the camera, so it's not always about the 'smile' but making people feel relaxed and getting a glimpse into their world. For the past two years we have loved photographing babies, families and toddlers. As a team, we ensure the clients are relaxed, and do whatever it takes to capture the personalities of the little ones..… having no inhibitions are an essential part of the session, from making strange noises, to jumping up and down, singing and even tickling! We love to give clients something they will treasure forever".
The studio is located just outside of the bustling town of Cwmbran in South Wales, very slightly off the beaten track, so great for parking directly outside without hassle. Cwmbran has plenty to offer, with local shopping and family friendly restaurants and pubs just a stone's throw away. The studio is just a 5 minute walk from the nearest bus stop and is only 10 minutes away from the nearest train station.
You will be able to see more images of baby Ivie once she has been in with her family to collect her certificate and vouchers. Watch this space!
Click here to visit the Studio27 Photography website
Click here to visit the Studio27 Photography Facebook page
Call Keith or Elise on 07762 785198 to make an appointment
Save
Save
Save
Save
Save
Save
Save
Save
Save
Save
Save
Save
Save
Save
Save
Save
Save
Save
Save
Save
Save
Save
Save
Save
Save
Save
Save