First Winning Baby of the Month Winning Entry for Redpath Studios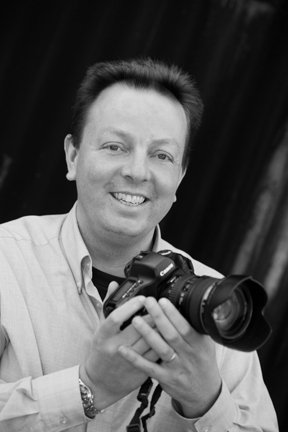 Congratulations to photographer Andrew Redpath, who has achieved his first winning entry in the Baby of the Month competition! His image of baby Jessica proved very popular with our Facebook followers and as a result she can can look forward to receiving a £100 Mothercare voucher, plus the chance to win £5000 in the 2019 Baby of the Year competition.
Redpath Studios has been established since the year 2000 and is coming up to their 20th anniversary. Before setting up the studio Andrew went around the world taking pictures for Duty-Free America, before that he ran bars and restaurants in the USA and in England. He makes a wicked Daiquiri so his past customers say!
The studio is located smack on the Herts and Bucks border, just five miles from Junction 18 of the M25 border just between Little Chalfont and Chorleywood, located in a barn in the grounds of Chenies Manor which was a hunting lodge for Henry VIII and Elizabeth 1st. One of the many locations Andrew uses is an 800-year-old oak tree which Elizabeth 1st was meant to have lost a piece of jewellery by! This 800-year-old fable has meant people often try and dig it up at night!
The manor has many attractions throughout the year and is used as a wedding venue and film location for TV and Feature Films. Check out www.cheniesmanorhouse.co.uk
Where possible, and depending on weather and age, Andrew will combine a session in his family-friendly barn studio with the abundant outdoor locations surrounding them. At the moment they have the wild flower meadows which are very popular with their families, followed by leaves in the Autumn, and the Bluebell woods in Spring.
After suffering a tragic loss in his life Andrew told us how became a photographer "For many years I couldn't figure out why I became a photographer and then I began photographing babies and for some reason they really liked me, and I really enjoyed photographing them.
When a baby smiles it's as though a floodlight is turned on. It's a beautiful thing to capture and behold even if you're having a tough day it can really lift your spirits and bring joy. I then discovered I could make them laugh as well through my crazy duck noises and other mad techniques and some babies have some wicked chuckles that just cracks everybody up.
But the biggest buzz I get is having the ability to capture the love and emotions within my pictures. I go the extra mile even when the baby is having a tough day due to tiredness, teething or other factors as I now understand how important fleeting moments can be and what these pictures will mean to my mum's and dad's now and in their future legacy.
I guess the biggest compliment I ever received was when I asked why a customer chose me over other professional photographers to photograph her baby. She said all the babies seemed to be having fun in my photos. That will do for me!"
We look forward to seeing many more award-winning images from Andrew in the future!
Click here to visit Andrew's website
Click here to visit Andrew's Facebook page
Call Andrew on 01494 549944 to make an appointmentSave
Save
Save