First Winning Image of 2020 for Melvin Sillcock Photography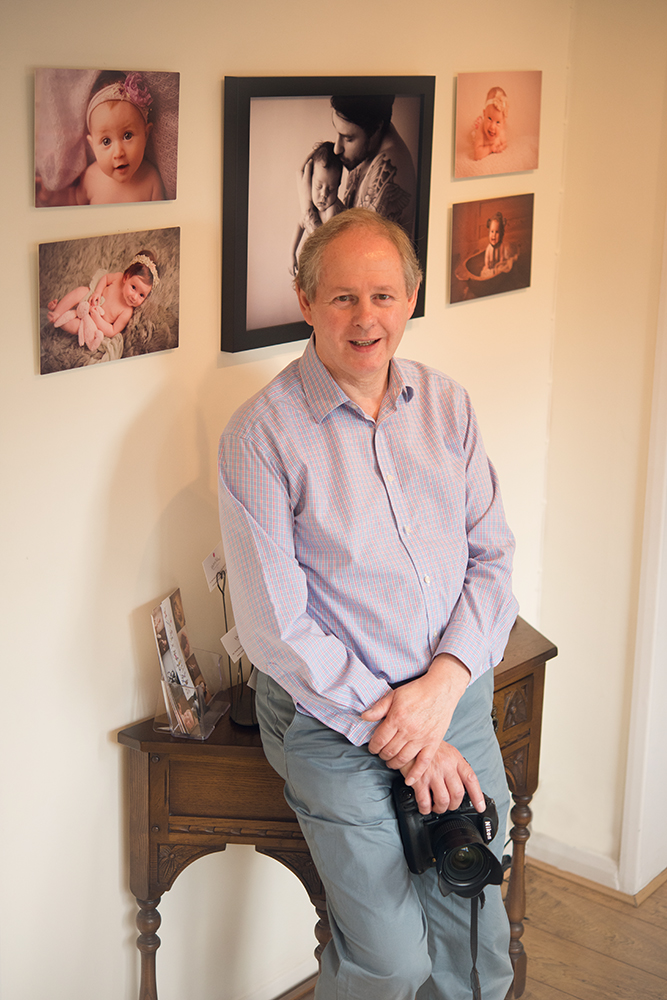 Congratulations to Melvin Sillcock who has started 2020 with a winning image in January's Baby of the Month competition! His entry of baby Daisie was well liked by our Photographer, Mum and Sponsor judging panels, and she will soon receive a £100 Boots voucher and be part of the 2020 Baby of the Year competition for the chance to win £5000.
Although Melvin didn't capture any winning images in 2019 he did achieve five Top-10 finalist images which proves his photography is held in high regard by our judges and Facebook followers. This is his eighth win since the competition began in January 2015 – can he make it to 10 winners in 2020?!
Based in Sittingbourne, Kent, Melvin has been a photographer for over 30 years, with great experience of studio work which he now uses to specialise in baby, family and pet photography.
Melvin told us "Those moments when all the family get together are so special and deserve to be recorded in the best possible way so that in years to come, you will have an amazing portrait to remember how you all were at that particular moment in time."
Melvin's daughter, Michelle, who works with him says "The time frame to successfully photograph newborns is very short – ideally 7-14 days after birth is preferable as newborns are less alert, sleepier and easier to pose." If you missed capturing your little one when they are at the newborn stage, then you can still capture those delightful times with a baby photo shoot by Melvin and Michelle.
Melvin says "We believe that professional photography is worth investing in. To create beautiful images takes knowledge of lighting, technical skills, being able to gently direct people, experience and, of course, passion."
The studio is close to Hop Farm Country Park, which is great for families, and only a 30-minute drive to Bluewater or Lakeside Shopping Centre, so there's lots to do for the whole family either before or after your photography session!
Click here to visit Melvin's website
Click here to visit Melvin's Facebook page
Call Melvin on 01795 426856 to make an appointmentSave