 Photographer of the Week – Baron Bratby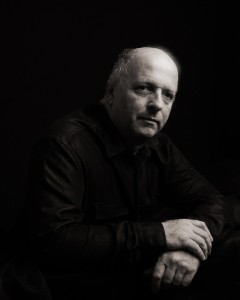 We would like to introduce you to Baron Bratby, a winner of the December 2014 Baby of the Month Competition.
The Immortaleye Photography Studio serves the people of Aylesbury and surrounding areas. Photographer Baron Bratby (pictured left) says "For me, photography is not simply about the images, it's the memories a great photo locks in for posterity. In today's hectic society, it's so easy for precious moments to be lost in the rush to get on with the next task on the list, making it all the more important to make sure we have something tangible to remember them by.
As an experienced photographer I am at ease working with babies, families and pets – even all together! A mothers look of joy as she sees images of her baby for the first time makes all that effort worthwhile. Our studio also offers family and individual portraits, makeover and Boudoir photography."
Our studio is set in a lovely rural complex with a small café, art gallery and a children's animal farm, so there's something for everyone! There is ample free parking and we are a minute's drive away from Stoke Mandeville Railway station. There are also bus stops close by. Our studio has an adjoining lounge and changing room. This ensures plenty of space for you to bring changes of clothes for your session and for those not taking part to relax.
Baron says "those memories, those stories…that's what we capture. Whatever your needs, we will invest out time and experience to ensure you take home images to be proud of when showing your friends and family".
Click here to visit Baron's website
Click here to visit Baron's Facebook page
To make an appointment with Baron call 01296 615631