 Success for Gregg Smith and Baby Lexi Rose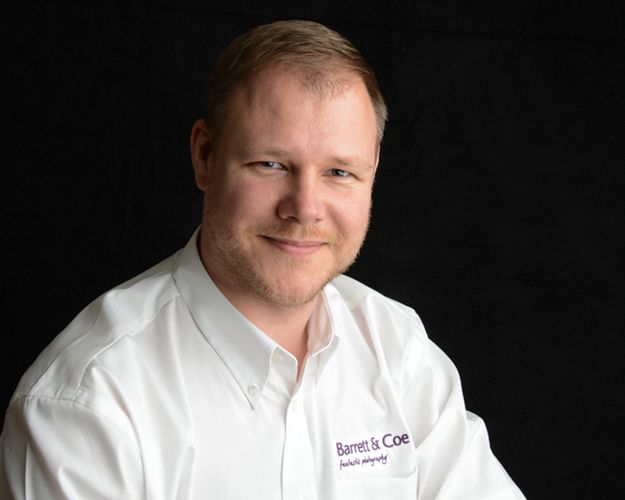 Barrett & Coe Welwyn is owned and operated by Gregg Smith, who has had success this month with his superb image of six month old Lexie Rose.
Gregg says "I was really chuffed coming in the top 5 for the Baby of the Month competition in October. Lexie-Rose was lovely to work with and gave some great expressions throughout the whole shoot. She came in with her mum and dad and they were so pleased with the final images. We had a great time and I look forward to seeing them again!"
Gregg's comfortable, well equipped studio is located in the lovely little village of Welwyn; with a range of gastro pubs and restaurants, and is only a 10 minute drive away from Welwyn Garden City town centre which has some great shopping. The studio has a separate reception, studio and viewing area which allows clients to always have their own space which is especially helpful for parents with babies and young families. After the photographic experience clients can shop in the Howard Centre, or if the weather is nice, it's lovely to for families to walk around Stanborough Lakes.
Along with his assistant Carol, Gregg works towards ensuring that every client has any enjoyable and relaxed photography session from start to finish. Gregg goes on to say "I really enjoy welcoming new customers into my studio; the time spent photographing them and being able to build a rapport with them throughout the shoot and personalised viewing is really worthwhile. Seeing the great reaction when they come back to collect the final framed images gives me a real buzz and to have a win like this makes it even better!"
Click here to visit Gregg's website
Click here to visit Gregg's Facebook page
Call Gregg on 07815 290 336 to make an appointment