 Success for Mark Dearlove and Baby Leo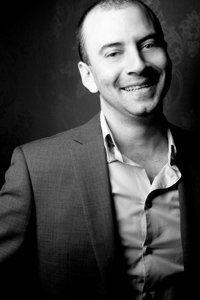 October was a busy month for us at Reminis Studios, Beaconsfield. This is our first win in the Baby of the Month Competition with a "runner-up" image in last month's competition. The winning image of Leo was taken by our photographer Mark Dearlove.
Mark commented on his win: "Wow! I was very surprised when I received the news that Leo's image had won. He was a champ during his session, well relaxed with Mum and Dad. I had a fun session with the Bowen Family and I look forward to photographing Leo for his First Birthday Celebration. Good luck with the 'Baby of the Year' competition."
Mark's studio, Reminis Studios is based in the Old Town of Beaconsfield. The studio has a friendly easy going atmosphere with a fresh approach to photography.
Here's what Leo's Mum Hayley had to say about their session at Reminis Studios: "I'm so pleased I used Reminis for our first baby photography shoot. I've never done one before so was a bit apprehensive as I wasn't sure if my little boy would appreciate having his photo taken.
Booking and organizing the photo shoot was easy. On the day we felt very welcome, and therefore at ease. The shoot was fun, both we were all relaxed, which shows in the photos. When we came back for the photo preview, myself and my partner had to fight back the tears… the photos were excellent.
I would highly recommend Reminis to all my friends. I'm so grateful for our photos, they're so lovely."
Funny faces, magic places, sweet smiles and loads of laughter are never in short supply at Reminis Studios.
Click here to visit Mark's website
Click here to visit Mark's Facebook page
Call Mark on 0149 4258 183 to make an appointment